Project Process
---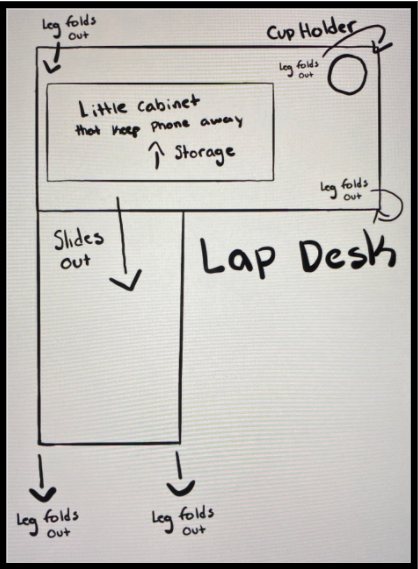 After looking at the surveys that came back from the distance learners we realized there was a potential market for a product that helped students stay organized and focused on their online meetings. We are trying to help students who are distanced learning focused on zoom. We decided to create different kits with different items to help students focus in their classes. Every kit comes with our uniquely designed lap desk. The lap desk has a drawer in the desk that can hold any distracting items like phones, iPad, and other electronic devices. We also decided to have an extendable desk so you can have extra room while you work. In the desk there is a cupholder big enough to hold a beverage.
---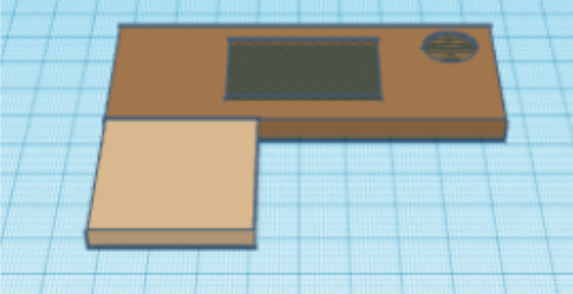 Our first pivot was decided because we realized the desk wouldn't be able to hold a little drawer in the desk. This was because of the extension we added to the desk, so we decided to take the drawer out and just have the extended desk arm. We still kept our cupholder and have plenty of room on the desk for a computer, snacks, notebooks, and anything else students need to complete their school day.

---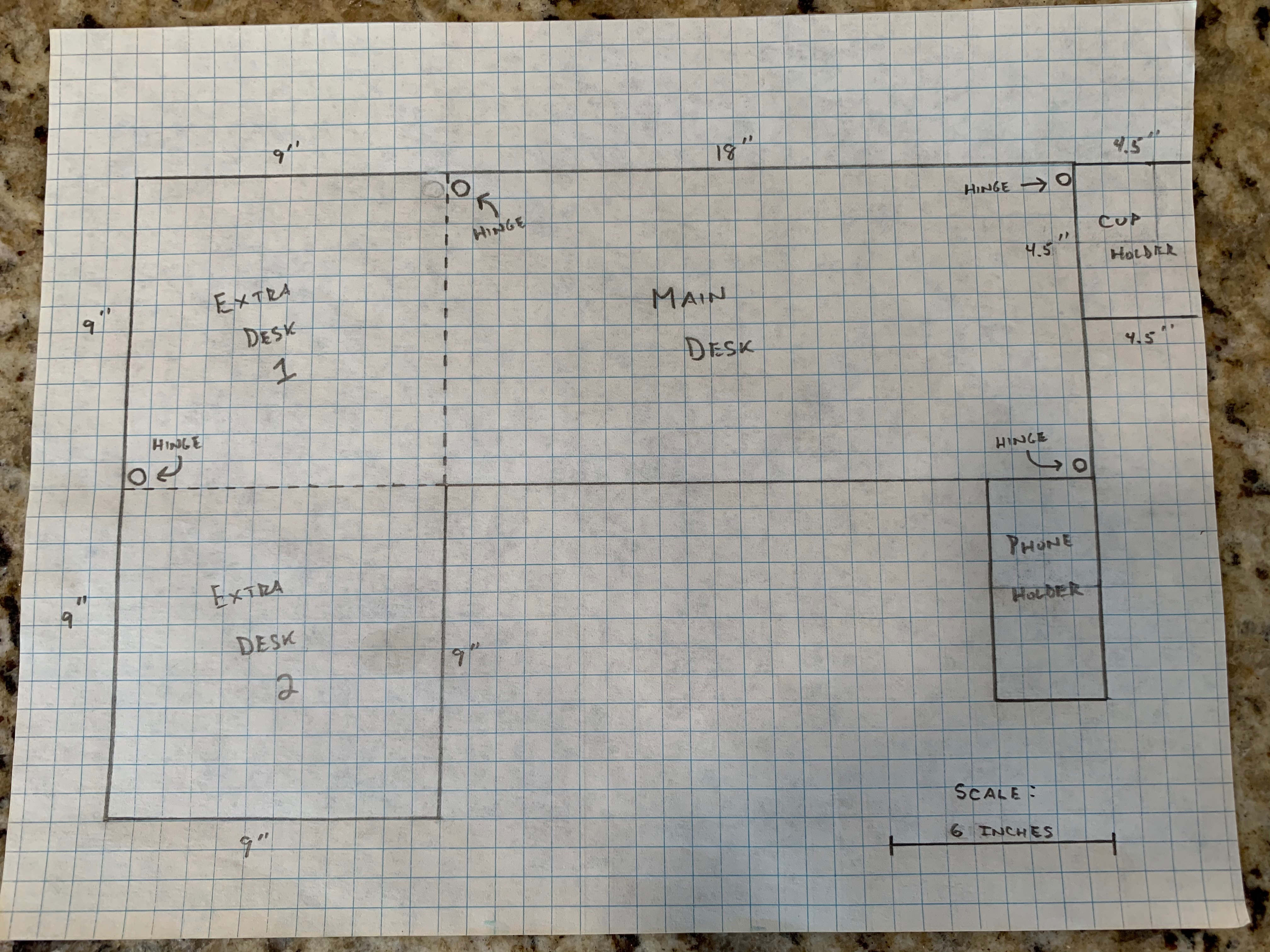 Wednesday, April 21, 2021
We realized that there was too much movement with sliding it out from under the top of the desk. We decided to extend the extra desk space by adding a hinge to bring the extra desk space into use so there is no need for having to move the entire desk to get the extra space. We put hinges on the top left corner of the desk so an extra space can fold out. You can also fold it out even more so its like the desk wraps around you in a L-shape. Then you have a little drawer to the right of you for your phone and a cup holder that folds out using a hinge. We added the hinges and made the desk nice and easy to fold up so it can be portable. This will allow students to work in any position they are comfortable in for learning through zoom. They can sit on a bed, desk, floor, or any other space that supports them keeping their Sharp Focus while learning.
---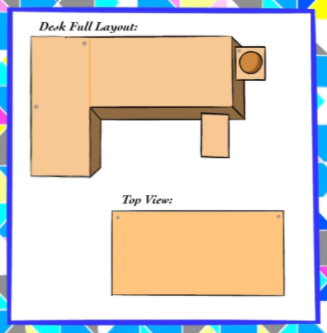 We have made many changes to our design but now we have a strong, portable, and useful desk that will help students who are distance learning stay Sharply Focused. We have a desk with enough room for a computer and pens/pencils. Then if that's not enough room we have a foldout and slide out options to extend the our desk. The extended desk folds out while held to the main desk using a hinge. It can fold out all the way to an L-shape surrounding you. Then there is a little drawer on the right side that keeps the biggest distraction based on our research away; Phones. Then on the top right side of your desk you can fold out a cup holder for your beverage.

---

In addition to the lap desk, we offer many options to customize our product. There are add-on items that can be purchased along with the desk. They are sold in different kits. Some items you can purchase are noise canceling headphones, gum, pens/pencils, notebooks, and more! We look forward to helping our clients keep their Sharp Focus with our many options for customization.
---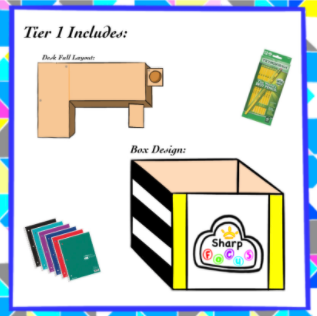 Tier 1 includes the desk, pencils, and notebooks.
---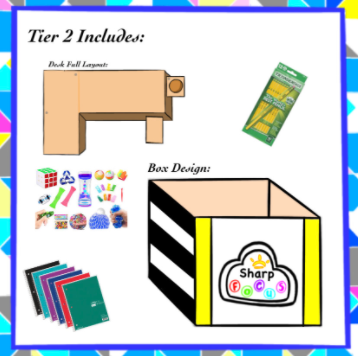 Tier 2 includes the desk, pencils, notebooks, and a numerous amount of different fidget toys.
---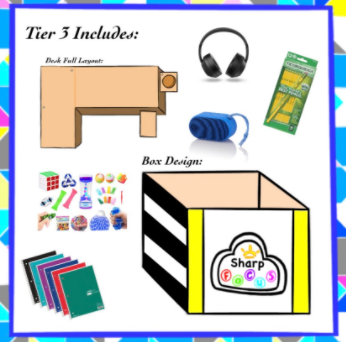 Tier 3 includes the desk, pencils, notebooks, a numerous amount of different fidget toys, noise-canceling headphones, and a mini speaker.
---