Research and Computational Thinking
---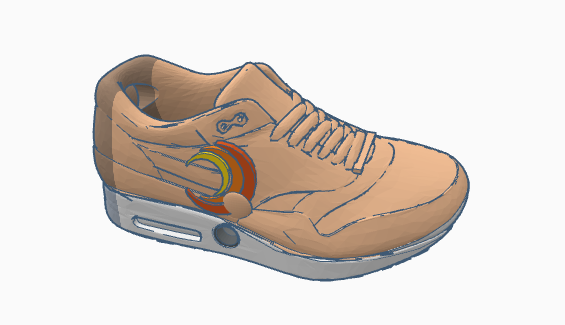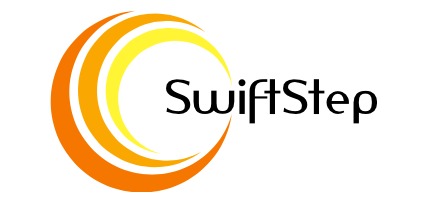 Wednesday, March 31, 2021
Overview
Some things my group has done is work on and finish our survey about our company's customers. We will send it out in the coming weeks to people who may have an interest in our product. It will become a very important piece to us as it will let us know our customer's interests and ideas. Another thing we have been working on is the prices of all the materials and how our product will work and be safe for any future customers. We plan on looking into these materials and technology further in the future and find the best quality materials for our customers. - Evan & Jeremiah
---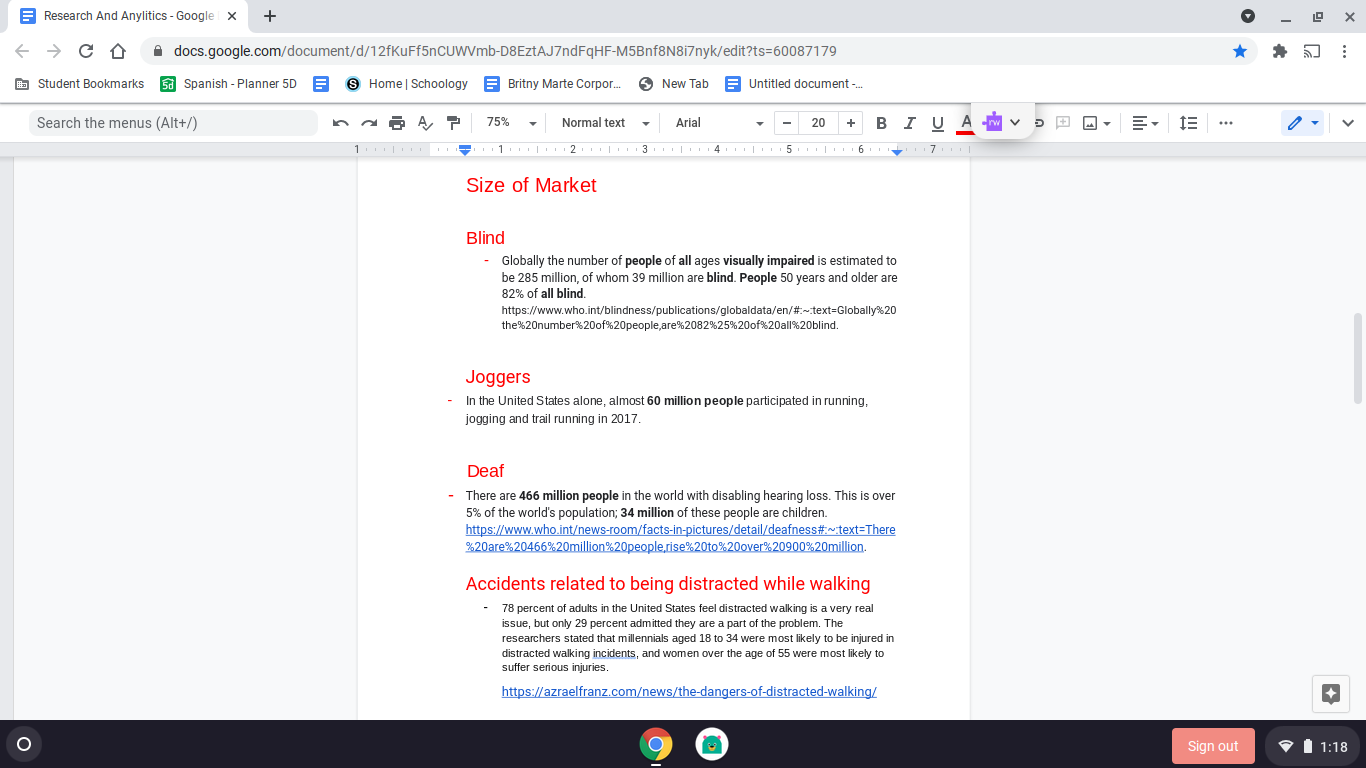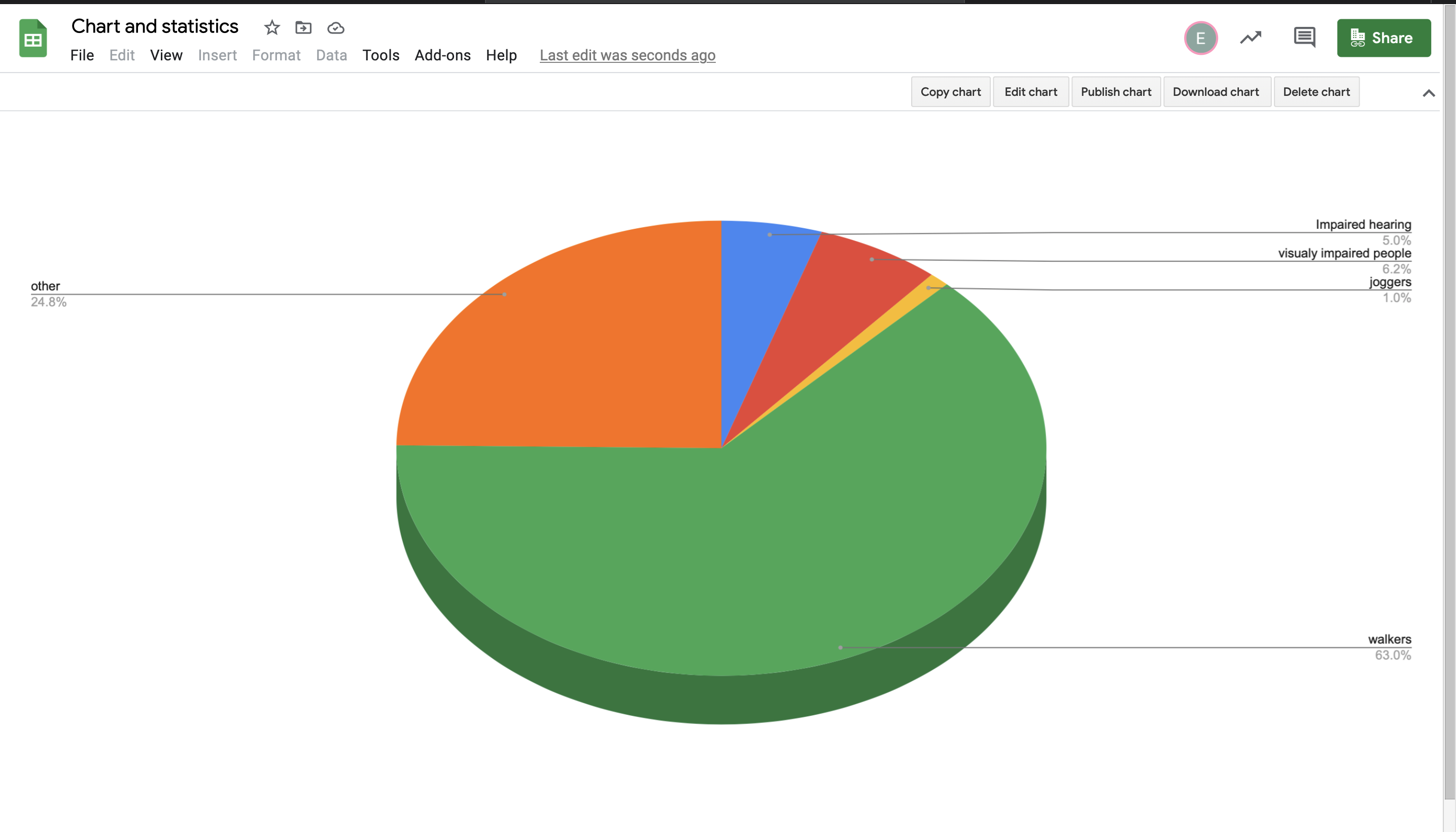 Wednesday, March 31, 2021
this is our pie chart on the total population
---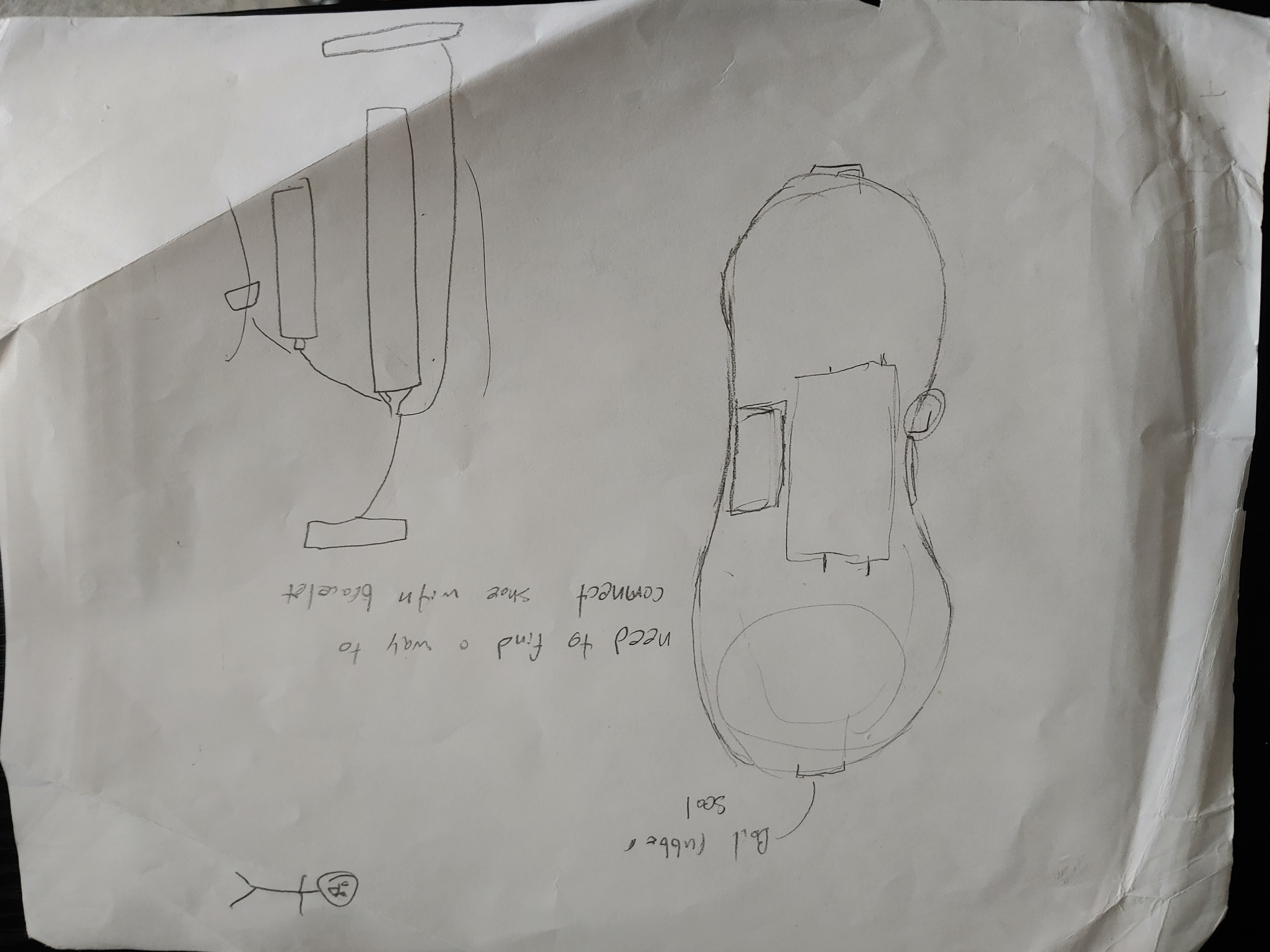 Concept and Design - Planning Sketches
These are two of the sketches our group drew during the planning phase of the project. One shows our initial technological layout in the sole of the shoe, while the other shows the primary idea we had for the style of the shoe.
---
Attachments
TechnologySketches.jpg
StyleSketches.jpg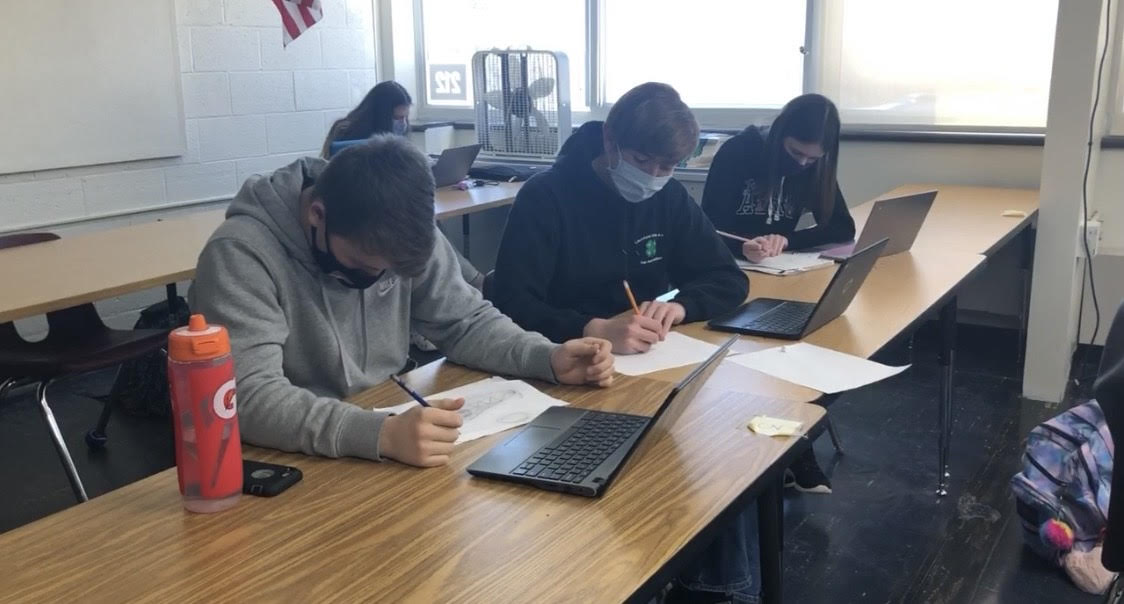 Wednesday, March 31, 2021
What we have been able to accomplish so far is we were able to find usable technologies for the shoe. We have gone through a lot of errors to try and get to what we would use for the shoe. We finally settled that for the shoe we would need a battery pack, the radar gun to tell if a car is coming or not, and a way to connect the Bluetooth to a wristband. Speaking of which we have decided the way that it would tell you if a car is coming is with a motor inside of a small bracelet. We have also been working on the design of the outside of the shoe using other shoe examples. We have also discussed what materials will be used to make the shoe. In the process, we have used sketches to find out what the basic design would look like for when we move to Blender and 3D modeling.
With what we have done so far, we have plans on what to do next. As we start to phase out of the main research involving materials and technology, we have an idea in mind about the design looks for the shoe. We are going to move along into the 3D design process, as we will use the Blender program to design both the band and the shoes. Going through the design process, we will use our hand-drawn concepts to further illustrate our products, sorting out any small gaps with the technical aspects. We will discuss the possibilities of moving forward with creating a physical prototype, where we will need to construct a whole shoe and band incorporating the technology with gathered materials. - Nic
---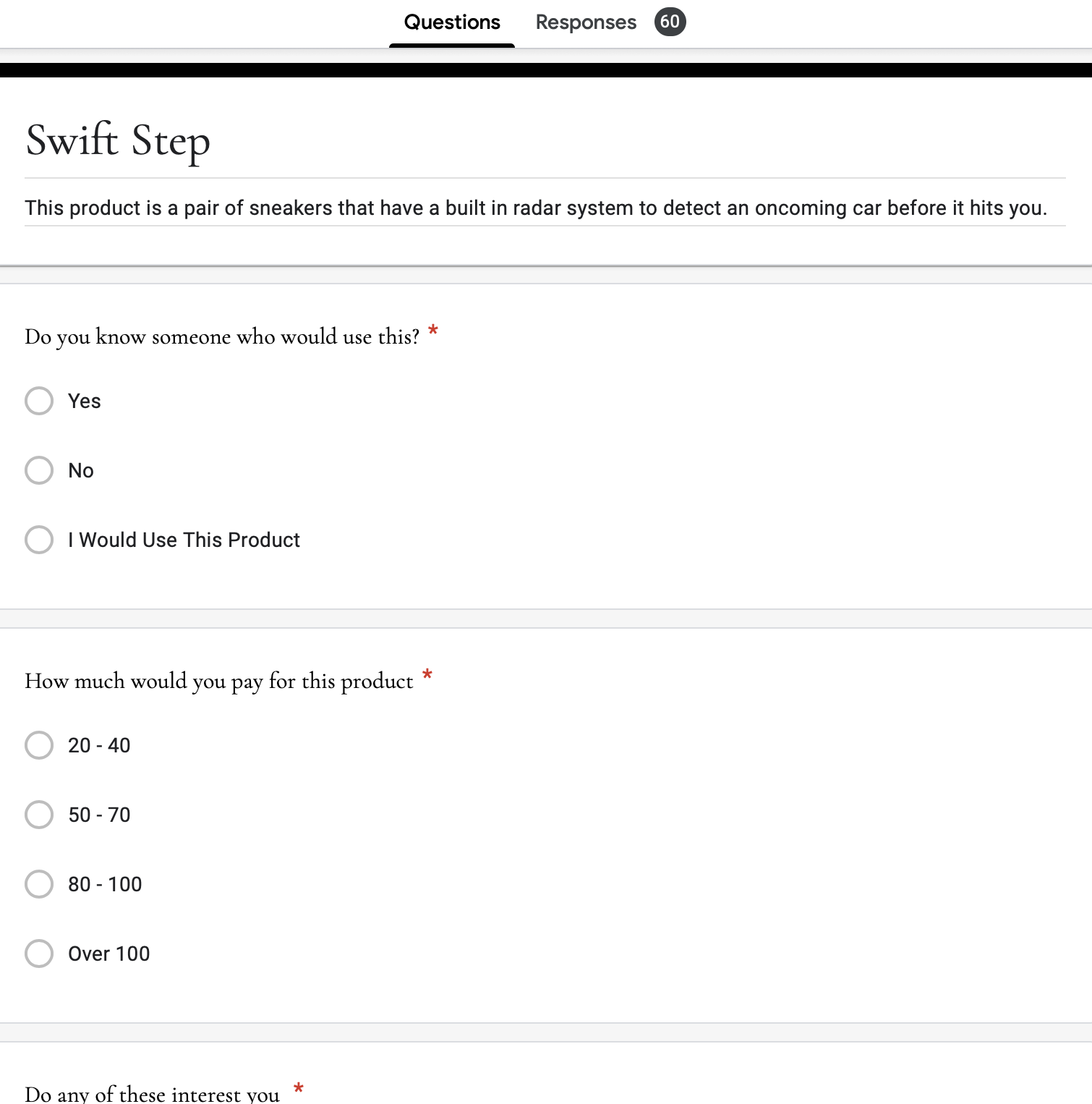 This is our survey made by they research team and is where we got some of our primary research
---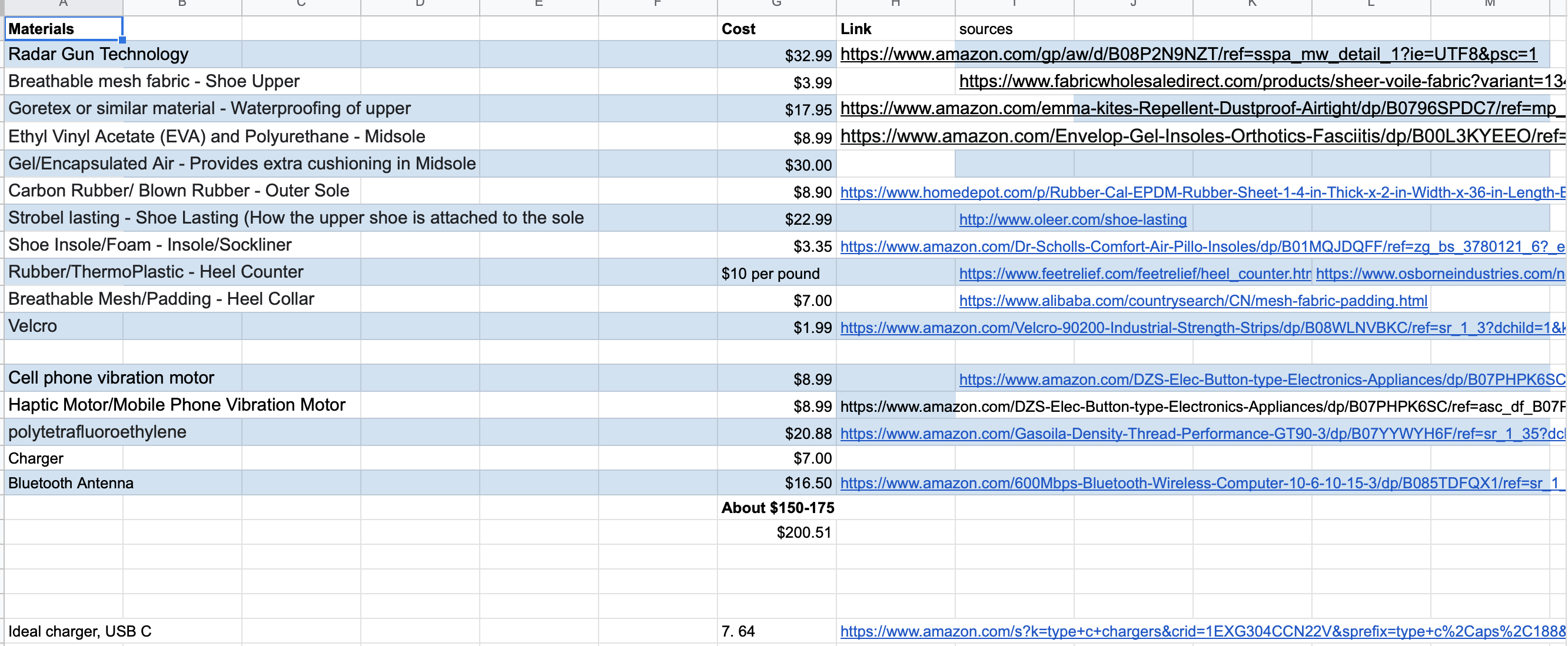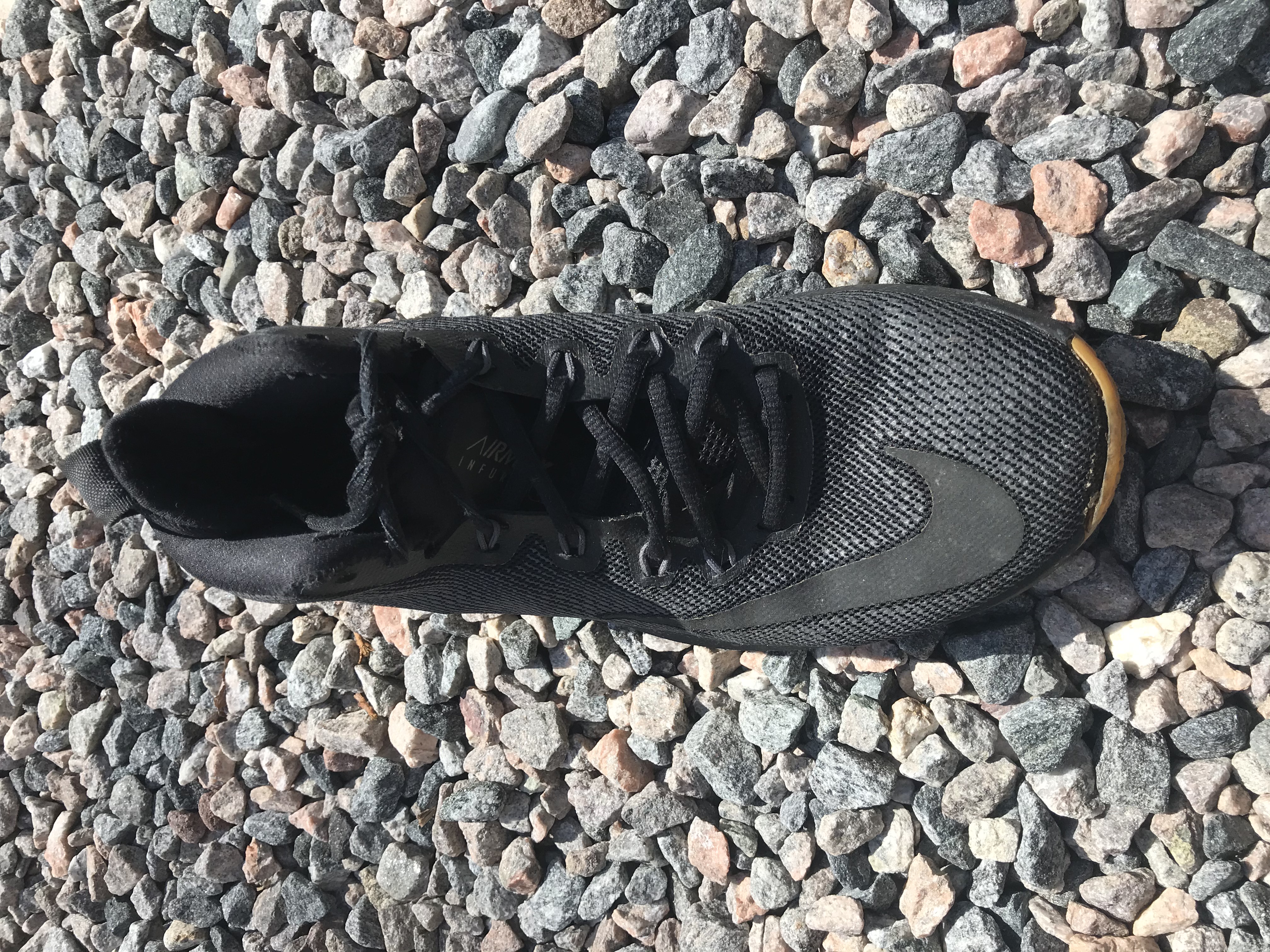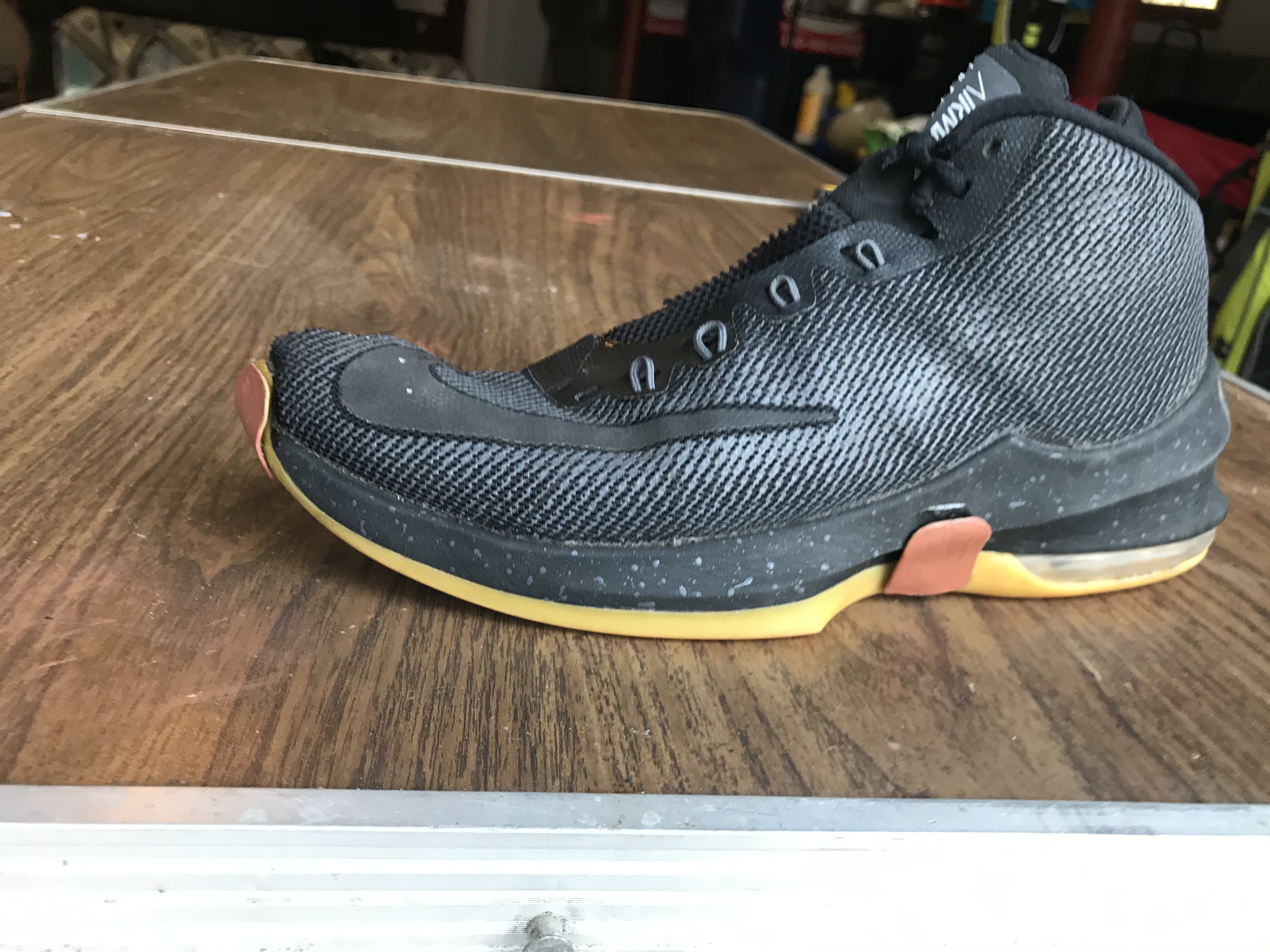 this is the swift step mock up that we made. This is just an example of what the shoe might look like if it was made into an actual running shoe.

as you see in the photo it shows the two radars on the front and side of the shoe which is used to sense movement from anything that under 1-294 MH along with an average radar gun can travel up to over 200FT.


---